The 10 Best RV Parks in Louisiana
If you're planning your next RV journey and are looking for places to stop in Louisiana, you're in luck. Louisiana has some truly stunning RV parks that you're definitely going to want to check out. Here are the 10 best.
Frog City RV Park
You'll find this beautiful RV park in Louisiana's Lafayette area. Located in Duson, west of Lafayette, Frog City RV Park is the perfect place if you're looking to experience some real Cajun hospitality.
The park is close to several attractions, including the Lucky Deuces Casino, Louisiana Spirits, and Acadiana Zoo. You'll also find the University of Louisiana at Lafayette nearby. Those interested in learning about local wildlife should make sure to head out on one of the Cajun Country Swamp Tours.
Feel free to bring your dog with you when you visit this RV park. Frog City RV Park has a dog walk area where you and your pup can stretch your legs. They recently added a dog park as well.
You'll love your time spent at Frog City RV Park. Book your pull-through or back-in site and enjoy all the fun activities and opportunities the Lafayette area has to offer you.
Cajun Palms RV Resort
The biggest issue you might face when visiting Cajun Palms RV Resort is that you may never want to leave again! This stunning RV near Breaux Bridge park offers visitors waterfront views as well as a convenience store if you need to pick up any essentials.
You'll also appreciate the park's clubhouse, where you can visit the assembly hall, grab a meal, or lounge on the poolside patio. The park's RV sites allow a maximum of two pets, so pack Fido's gear and bring him with you!
While you're staying at Cajun Palms RV Resort, make sure you pay a visit to Breaux Bridge, known as the Crawfish Capital of the World. This town may be small, but there's plenty to do here—including checking out some seriously incredible Cajun restaurants.
Lakeside RV Park
Fall in love with the Livingston, Louisiana area when you stay at Lakeside RV Park. This gorgeous park offers plenty of fantastic amenities, like groceries, propane, and WiFi, if you need to do a little work while you're staying here.
If you're interested in getting to know the local culture, you're not far from both New Orleans and Baton Rouge. But don't worry if you wake up here and feel like having a lazier day—the RV park features a pool as well as nearby fishing. Planning on bringing your kids with you? They'll love playing on the park's playground.
And don't worry about leaving your four-legged friends behind when you visit this park. Your pup can certainly come and stay with you, and he's sure to love the enclosed on-site dog park.
Open year-round, take advantage of Lakeside RV Park's complete hookup sites, including pull-through sites. If you're a Good Sam's member, you'll save a little money when you book here.
Natalbany Creek Campground
There's plenty to see and do when you visit this RV park. You'll appreciate all the available facilities, including laundry and washrooms, as well as the pool, playground, and arcade, which your kids are sure to love.
You'll also love the park's waterfront views, as well as all the fishing opportunities available. If you're something of an angler, then you won't want to pass up on the chance to spend a day fishing at Natalbany Creek Campground.
The RV park also regularly holds events, and you'll want to be sure to take a look at any upcoming ones before you arrive. But even if no events are being held, you'll love the gorgeous views, welcoming atmosphere, and proximity to the small-town Amite City.
Peaceful Pines RV Park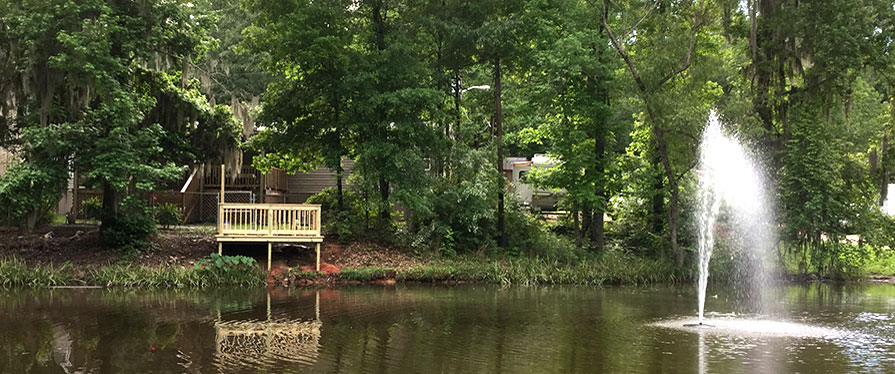 Located in Louisiana's West Feliciana Parish, Peaceful Pines RV Park is a great place to make a reservation if you're looking to both get out in nature and explore the history and culture of Louisiana.
Those interested in fishing will enjoy the fully-stocked private pond on-site—the perfect way to spend a relaxing day. You may also want to pay a visit to the park's pool or spend some time in nearby St. Francisville.
Kids and pets are all welcome at Peaceful Pines RV Park. Remember to keep your dog on a leash and pick up after him to help keep the park clean and well-maintained.
Evangeline Oaks RV Park
Not far from the city of Opelousas, you'll find this lovely RV Park. Select any of Evangeline Oaks RV Park's full hookup sites and enjoy a few days (or weeks!) spent in this well-maintained and clean RV Park.
You'll love the beautiful oak trees that populate the park, as well as the shade they bring on hot summer days. There are also plenty of nearby attractions, including checking out Opelousas, where you can check out some beautiful historical architecture, as well as experience the unique sound of Zydeco.
You might also want to take advantage of the park's proximity to the Evangeline Downs Race Track and Casino, as well as the antique shopping opportunities and incredible foods.
Poche's RV Park
No matter how long you're planning on staying at Poche's RV Park, you're sure to enjoy your time here. Book your full hookup RV site, with the option of choosing a waterfront site to make fishing at the park even more convenient.
Pay a visit to Breaux Bridge while you're staying here, and eat some delicious food while you learn all about Louisiana culture and hospitality. If you feel like staying on the park grounds, you may want to spend some time at the clubhouse to grab a meal or catch a football game on one of their TVs. You may also be able to catch one of the live music events held here.
If you're bringing your kids traveling with you, then you'll all love the on-site playground, where they can run around and stretch their legs.
Your dog is also welcome at this beautiful RV park. All sites are pet-friendly, and your pup is sure to enjoy the sights and sounds of this peaceful park just as much as you do.
Jones' Riverside Marina & RV Park
While some RV parks will provide you with concrete and plenty of the hustle and bustle, Jones' Riverside Marina & RV Park offers a quieter, more relaxed experience. Get back in tune with nature when you book your stay at this park near Natchitoches.
You can expect a spacious, quiet RV site close to the Red River. Spend some time hiking along the scenic banks of the river, or stop for a while to get in some fishing while you're here.
If you have a boat, then you'll also want to take advantage of the campground's marina, as well as the free available boat launching ramp.
While you're here, you'll want to make sure to check out some of the local attractions. This includes downtown Natchitoches where you'll get to enjoy amazing food, the Saline Bayou, and the Louisiana State Museum.
Betty's RV Park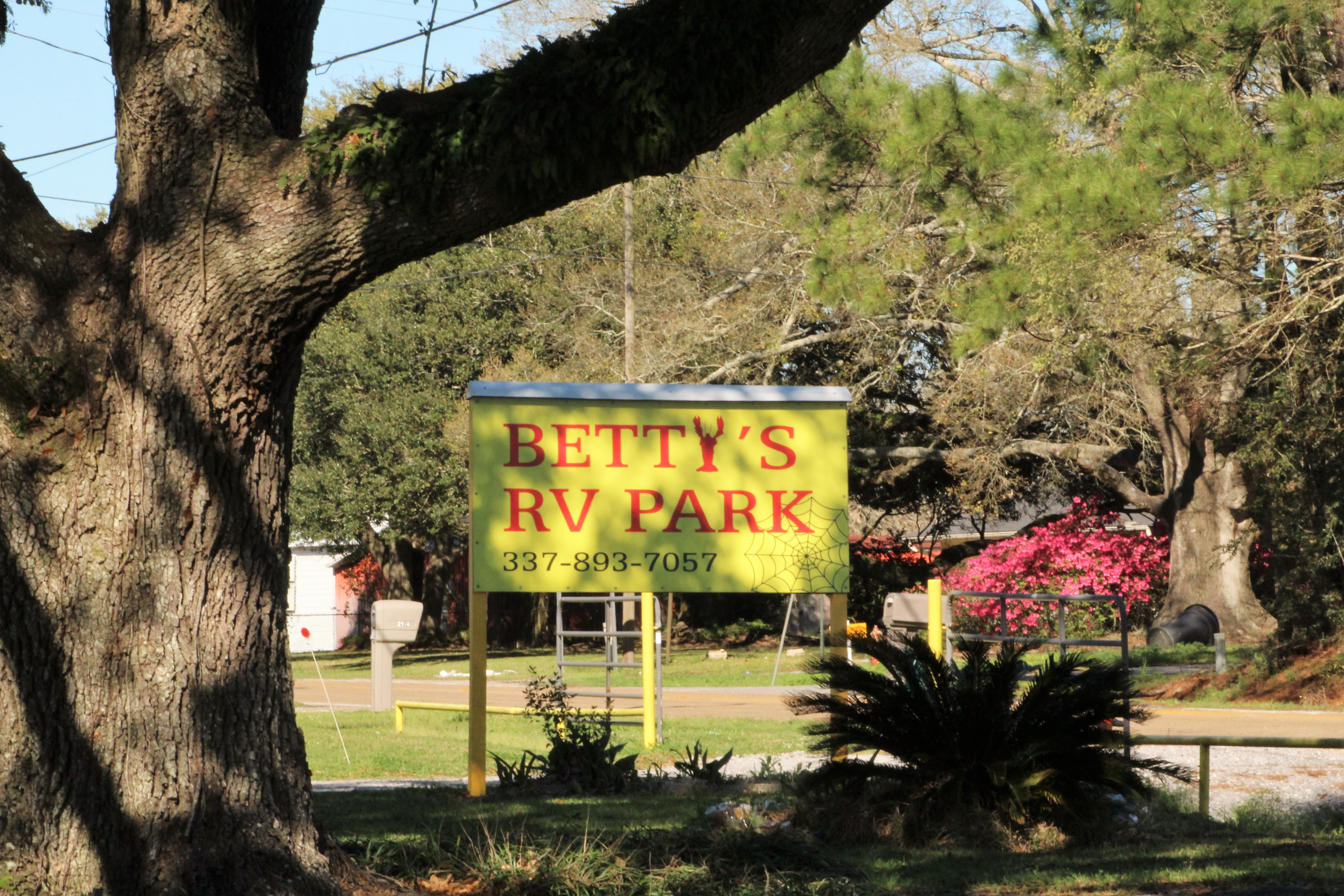 This RV park near Abbeville is the perfect place to go if you're looking for a unique atmosphere. The sites are cozy, intimate, and the park is never lacking for things to do despite its size.
Betty's RV Park is close to several cities, including Baton Rouge, Lafayette, and New Orleans. These are all fantastic places to go if you're looking to explore Louisiana's incredible culture.
But the park itself has lots of attractions of its own! Spend some time enjoying the covered pavilion area, where you'll get to meet other visitors during Happy Hours around the BBQ pit.
The park is family-friendly, which means that your kids are also welcome to explore everything Betty's RV Park and the Abbeville area have to offer.
Abita Springs RV Resort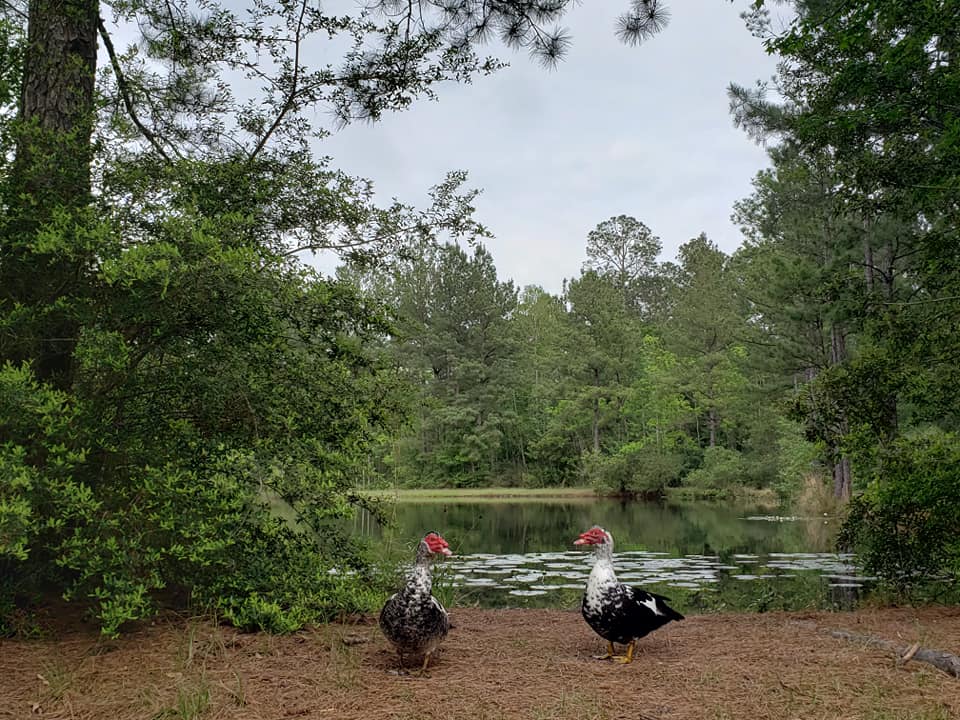 Falling in love with this RV park won't take long. You'll be delighted by the cozy RV sites, as well as the wooded area, which offers visitors a peaceful place to go for a stroll. Kids staying at the park will enjoy the playground area, and everyone will appreciate the on-site pool on those hot summer days.
Abita Springs RV Resort is close to plenty of amazing attractions. Check out the Abita Mystery House, the Abita Beer Brewery, and the opportunity to check out Dr. Wagner's Honey Island Swamp Tours.
You're also sure to appreciate the waterfront scenery. Pack your dog's gear and take him hiking with you throughout the park, and get to know other owners and their pups when you visit the on-site dog park.